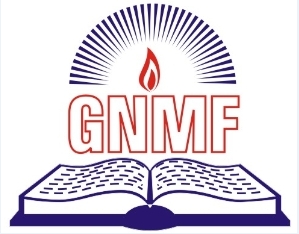 18th January 2014 G N M Foundation achieved yet another feather in her cap in the form of inauguration of Prof. Dr. Gokulananda Mahapatra Advanced Science Laboratory & Prof. Dr. Gokulananda Mahapatra Conference Hall in the premises of Zilla School, Bhadrak, Odisha at the hands of



Prof. Dr. Baishnab Charan Tripathy, Chief Guest & Vice chancellor, Ravenshaw University, in the presence of


Hon'ble Shri Jugal Kishor Pattnaik Member, Odisha, Legislative Assembly,


Dr. Girijanandan Mahapatra Secretary, GNM Foundation,


Dr. Nandanandan Mahapatra Treasurer, GNM Foundation.

This auspicious function started with a silent prayer to its Founder President Prof. Dr. Gokulananda Mahapatra for two minutes. Prof. Dr. Baishnab Tripathy in his address said that this ultramodern conference hall is the right decision by GNM Foundation & it would hold all types of school functions comfortably. Besides this hall, the inauguration of Science Laboratory in the ground floor would be a boon to to carry out all scientific experiments by the students of this school. Over 150 people from various backgrounds including the dignitaries such as



Prof. Dr. Nimai Charan Panda, President Bigyan Prachar Samiti,


Prof. Dr. Basudeb Kar,


All the teachers of Bhadrak High School,


Headmistress Mrs. Dhiramani Lenka,


Eminent Kabi & Journalist Apurba Ranjan Rai,


Apurba Ranjan Ray, Advocate Barada Prasana Pattnaik,


Shri Sukanta Das, President, School Managing Committee,


Advocate Saumav Kumar Dey,Former President, School Managing Committee & Chief-Coordinator of the function,


Executive Committee members of GNM Foundation,


Dr. Bijay Kumar Pattnaik,


Dr. Hariprasad Das,


Mrs Shakuntala Mohanty,


Journalist Sanjit Pattnaik,


Dr. (Mrs) Jyotshna Pattnaik,


Mrs. Rashmi Mohanty


Mrs. Simani Mahapatra


Priyachandan Bharat

attended this august function with a vote of thanks to all the dignitaries on the dias & off the dias by Dr. Nandanandan Mahapatra, Treasurer, GNM Foundation. This high profile function was anchored by none other than Mr. Sarat Nayak, eminent teacher, Bhadrak High School. The program ended very successfully with Hi tea at the end.