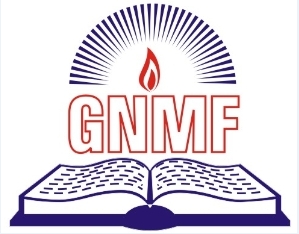 GNM Foundation remembers its Founder President on the occasion of 2nd Anniversary of Late Prof. Dr. Gokulananda Mahapatra held on 10th July, 2015 at Bijay Gobind Bhavan (a unit of G N M Foundation) from 5-7 pm.
Geeta Patha Prasarana on speaker was held at 6 am on 10th july at Amrapalli, Dolamundai, Cuttack, Odisha. 2nd Anniversary shradha pooja of our beloved father Prof. Dr Gokulananda Mahapatra was followed by Mahaprasad sevana, Brahin bhoojan, followed by 2nd death Anniversary function of Prof. Dr Gokulananda Mahapatra with the 2nd Oration award to Prof Dr Somnath Mishra Ex. Principal,Regional Engineering College(R E C),Rourkela on a topic "Inspiring field of Metallurgical Science & Engineering".
Mrs Manorama Mohapatra,Former Editor,"The Samaj", delivered 9th Kumudini Smruti Puraskaron a topic entitled "Proper utilisation of woman power in the present environment" at Bijay Gobind Auditorium (a unit of G N M Foundation) at Dolomundai ,Cuttack on 10 th July from 5 pm onwards.
G N M Foundation released their ist ever SOUVENIR at the hands of Dr Ajit Kumar Tripathy, Former Chief Secretary, Govt. of Odisha as Chief Guest. Prof Dr Binayak Rath, Former Vice Chancellor, Utkal University & Guest of Honour presented Kumudini Smruti Puraskar and felcitated Mrs Manorama Mohapatra.
Prof Dr.J.P.Das, President of G N M Foundation felicitated Dr Ajit Tripathy & Dr Binayak Rath. Prof Dr J.P.Das & Prof Dr. G.N.Mahapatra, Secretary, GNM Foundation presented 2nd Dr Gokulananda Mahapatra Oration Award 2015 to Dr Somnath Mishra.
This high profile function came to a happy ending by vote of thanks by Dr Bijay Kr.Pattnaik, E.C.Committee member of G N M Foundation. This function was anchored by Miss Dipti Dash.